Austin Apartments BAD CREDIT OK!!

Bad credit happens to the best of people, bankruptcy has become almost common these days, do not waste your time and application fees with properties that WILL NOT approve you, we know where to go to get you approved and we work with many situations including bankruptcy, a broken lease, eviction, broken leases, bad credit, some criminal history, cheap move ins, Specials, first month free, no credit check. We are the Austin Apartments Bad Credi t/ Broken Lease Specialist!

                              call and let US HELP YOU!

                 (512)  291-RENT (7368)

                    Toll Free call 877-761-RENT (7368)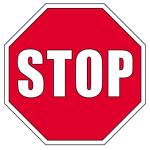 Wasting Application fee's!


AUSTIN APARTMENTS THAT ACCEPT BAD CREDIT

11011 Research Blvd #200   Austin TX 78759

No Appointment            Needed

AUSTIN APARTMENTS THAT ACCEPT BAD CREDIT

                     WE CAN HELP!